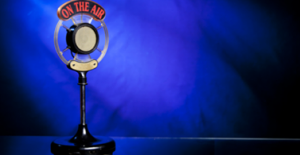 WGOD Radio, and the slogan "All truth, all the time," came about one day as I was recording a prior radio broadcast, regarding the subject, hearing from God.
I wanted to change the call letters and slogan of my current radio station that I manage (WMIE, Today's Modern Worship) to this one, because I think it's a fantastic name! But with those call letters already spoken for, I have settled for the next best thing–a radio broadcast with that name, and a theme for a radio broadcast geared toward hearing from God, daily. What WGOD Radio is, is a daily radio program and podcast, that teaches the New Testament verse by verse, but will focus on a daily, precise word from God, for each particular day.
"WGOD–All truth, all the time." Sometimes we forget that God is ALWAYS broadcasting; what's required of us is to be tuned in to His frequency! When we go to the Word of God, to hear from God, we will not be disappointed! For in His Word, He is always speaking!
Are you tuned in to WGOD?
You will be able to listen to these programs live at 7:00 AM Eastern Time, and rebroadcast at 8:45 PM, at www.wmiefm.com. Just click on the "Listen Now" button on the top of the page. In addition, I have many, many years of podcasts of this program available at this link: www.elected77.libsyn.com"
For more information, please contact me at  paul@wmiefm.com
I pray God's very best for you!
Paul Esposito, Th.D